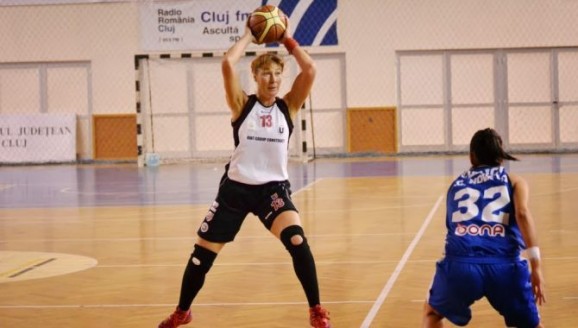 THE FIRST "TOWER" UNDER THE RIM
Our Eurocup team signed the first center under the rim - experienced international player, 193 cm tall Hungarian lady, Judit Kajdacsi.
"As we have experience on perimeter, Vera Bortelova, we wished to have similar experienced and versatile player in the paint. Also, we were seeking for a good rebounder who would replace our former "rebounding machine" Waltiea Rolle.." described our coach Daniel Kurucz his thoughts which resulted for signing Hungarian international, who just celebrated her 36. Our coach words are confirmed in numbers - 10 rebounds per game in last 10 consecutive years for Judit…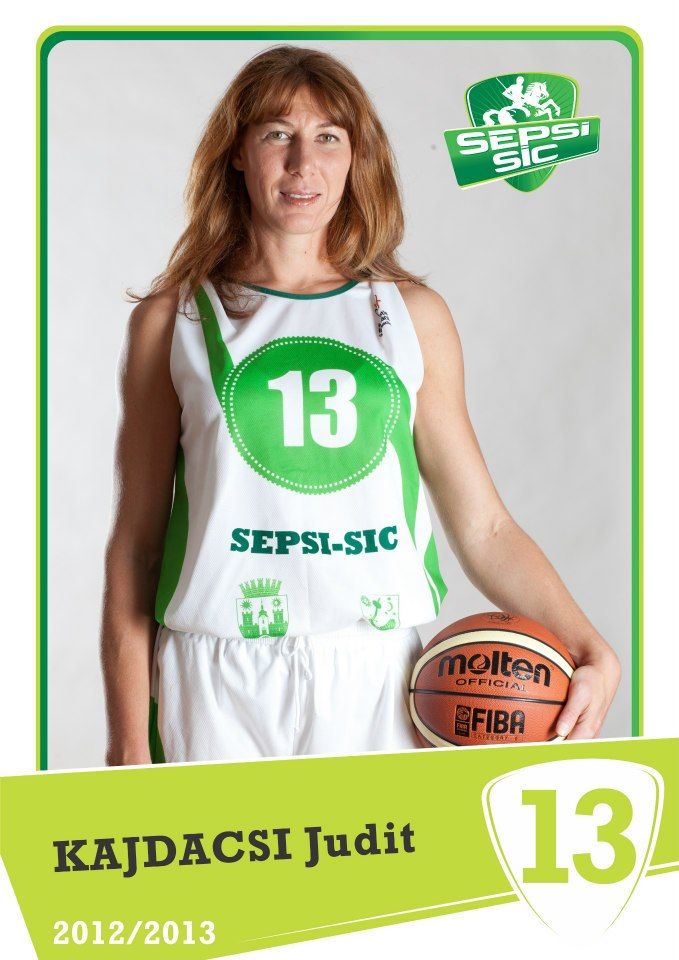 "We think, our requirements for experience, flexibility and rebounding and also realistic budget, which we can effort, can Judit fulfill in a best way. She has experience from Hungarian, Romanian and Turkish leagues and also from the national team and European competitions. Above all of that, I have information that Judit is still in great physical shape, what will be very much needed in tough games in Eurocup and Czech league.." Dan Kurucz says.
Judit Kajdacsi proved her high quality during her stage in Romania. Roman League belongs to better ones in Europe and Judit was awarded the best center and the best defensive player of the year 2009, during her season in CSS LMK St. Gheorge. She is Romanian All start T1 player of 2014 and also 2015 year.
Her first professional team was FTC Diego Budapest (HUN), where she stayed up to 2003. In 1998 she played FIBA Euroleague Women, where she wrote 20 pts and 17 rbs in 10 games, in two following season she started in Ronchetti cup (currently renamed to FIBA Eurocup). In 2003, she was a member of Hungarian national team in European Championship and in the same year she signed to Szeviep Szeged for 5 years, when the team played Eurocup each season. Season 2008 she finished in Italy, in Banco di Sicilia Ribera.
Season 2008/9, Judit became the second best rebounder of Romanian league in the shirt of FIBA Eurocup team CSS LMK St. Gheorge. Following season she started in Turkey (Adana Botasspor Kulubu) but finished it back in Szeged. Next three years (2011-2014) Judit belonged to Romanian clubs again (BC Galactica Olimpia Brasov, BC Sepsi SIC St. Gheorge and CS Universitatea Cluj Napoca). She was the best rebounder in 2012 (14 rbs/g) and also 2014 (15,2 rbs./g) of Romanian league.
Last season, 2014-15 Judit Kajdacsi tested Bulgarian League in the club "Montana 2003" with great stats: 11,6 pts/g and 15,2 rbs/g. Unfortunately, she has injured the knee and after the surgery she finished the season in MTK Budapest (HUN).
vloženo: 08.07.2015 00:23 / přečteno: 6667x
« Zpět