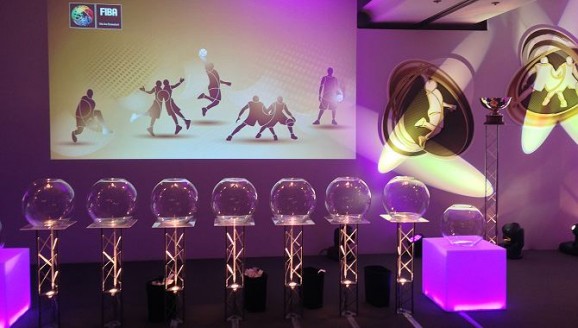 NYMBURK IN ECW
Basketball Nymburk women team decided to apply for the European second level competition - FIBA EUROCUP WOMEN (ECW).
"More attractive opponents will definitely bring much higher level of basketball. If our team wants to grow, to move forward and to get experience, we cannot be satisfied with the "average level", we have to confront with the level we would like to be a part of" explained his decision to compete in the EUROCUP, team head-coach, Mr. Dan Kurucz.
The draw has been done in Munich, Germany, last Saturday and our team has been directly seeded in the third basket. It meant we were not forced to play qualification round. The draw placed us into Group F, together with Basket Landes (France), PEAC Pecs (Hungary) and the winner of qualification round - either Dutch team Orange Blizzards from Amsterdam or Elfic Fribourg Basket (Switzerland). "Our group looks to me as the second strong in our conference, on the other side we can estimate that only based on last season results respectively on new signed players known so far…" were the first comments of our head coach, directly from Munich.
"Landes should be really strong representative of French basketball, which sound in Europe. They have played great basketball last season. They are the candidates to win our group in my opinion.. PEAC Pecs is always among the best teams in Hungary in last couple of years. To be able to beat such team, we have to play our best and also have a big piece of luck in those game days.. I think, they are a bit stronger and a lot more experienced then us, but I believe we have a chance to play tied games with them. I don't know much yet about the teams playing qualification round, but I can easily say, that team who will manage to go thru qualification cannot be weak. Fribourg will surely add strong overseas players and high-level of European players to the roster of their team with good budget. Regarding ambitious Dutch team we know they have a bunch of young and very talented players. They will definitely play a tempo-basket.." summarized shortly head-coach, Dan Kurucz.
vloženo: 04.07.2015 17:03 / přečteno: 28422x
« Zpět