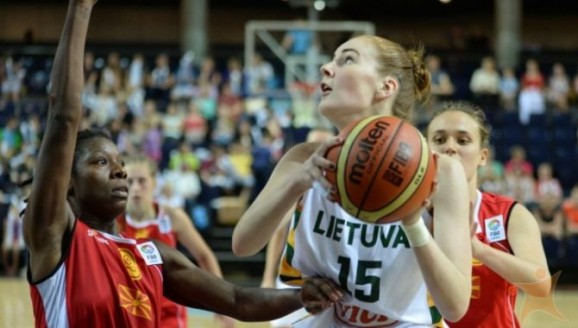 EGLE SIKSNIUTE
The other center find coach Kurucz in Lithuania. 24-years young Egle Siksniute grown up to 198 centimeters and will, certainly, play position five.
There will be the first foreign experience for Klajpeda-born center. Egle played so far only in two teams in her carrier - from 2006 she played in the team Lemminkainen Klajpeda (from 2012 named Fortuna Klajpeda) for 8 years, to 2014.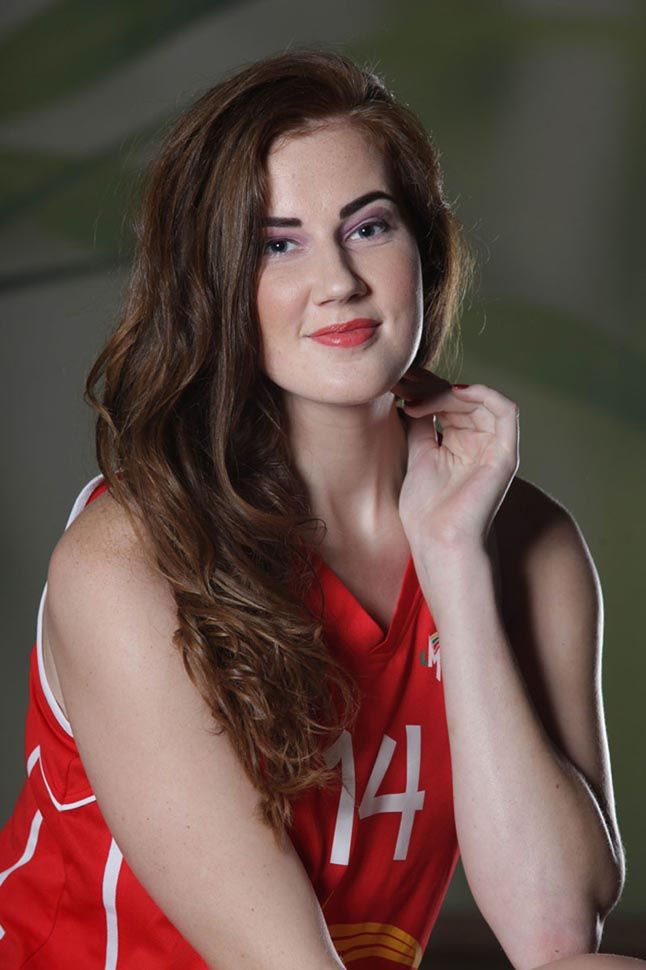 The last season she spend in the competition - East Lithuanian team Utena signed her to win the Lithuanian league, when the team lost just one game all over the season! Team has been created only by Lithuanian players and Egle belongs to the basic rotation, having 23 minutes per game and averaging if 10,7 pts and 6,7 rbs per game. She also added 1,5 assists per game, which is not typical for the center position.
Egle, even still very young player, has already experience from Eurocup - in 2008/9, as seventeen, she scored 5,7 pts and made 5,0 rebounds per game, in 22 minutes. In 2009/10 she has improved in Eurocup to 26 mins, 9,0 pts. and 6,5 rbs. In the last season, in Utena jersey, she wrote 25 mins, 9,5 pts and 4,8 rebounds per game.
Egle was a member of youth and later first national team of Lithuania. In 2007, in the Euro U16 she managed 11 pts and 8,7 rbs. in a game. In next two years she played in national team U18 in average of 12,5 pts. and 5,7 rbs.
She was also a member of NT U19 in 2009 and then in the First (adults) NT of Lithuania in European Championships. In Eurobasket 2014, National Team of Lithuania managed to qualify to Quarterfinals (loss against Belarus 66:68). Egle scored 3,2 pts and rebounded 1,9 rbs. per game.
"We wished to sign one tall player to our team for Czech league, but mainly to Eurocup, when you cannot play without a "big-body". Egle is not big, but she is tall and flexible player. Even she was born just 1991, she has experience from Eurocup games and from Lithuanin national teams. Surely, we believe in high defensive performance, but we can see her also as very cooperative player in offense. She is unselfish, ready to pass the ball, what can open shots for the players on perimeter… and even if Dari Misurova will not play for the next season, we have still many good long-distance shooters as Ala Hunkova or Veronika Rybova" says coach Kurucz, who is looking forward for Egle.
vloženo: 09.07.2015 00:26 / přečteno: 29973x
« Zpět